Competition
not awarded
Phase 2

Competition
not awarded
Phase 2

Urban Arcadia – the Border Area as a Special Zone
Second Phase, Short- and Longlisted Entries
Author
FAKT – Office for Architecture, Kern Tessarz Tratz Architekten PartGmbB
Location: Berlin
www.fakt-office.com
Team: Oksana Chebina
Landscape planning: Lohrengel Landschaft
Sub-area 1 – Zeuthen Environs, Eichwalde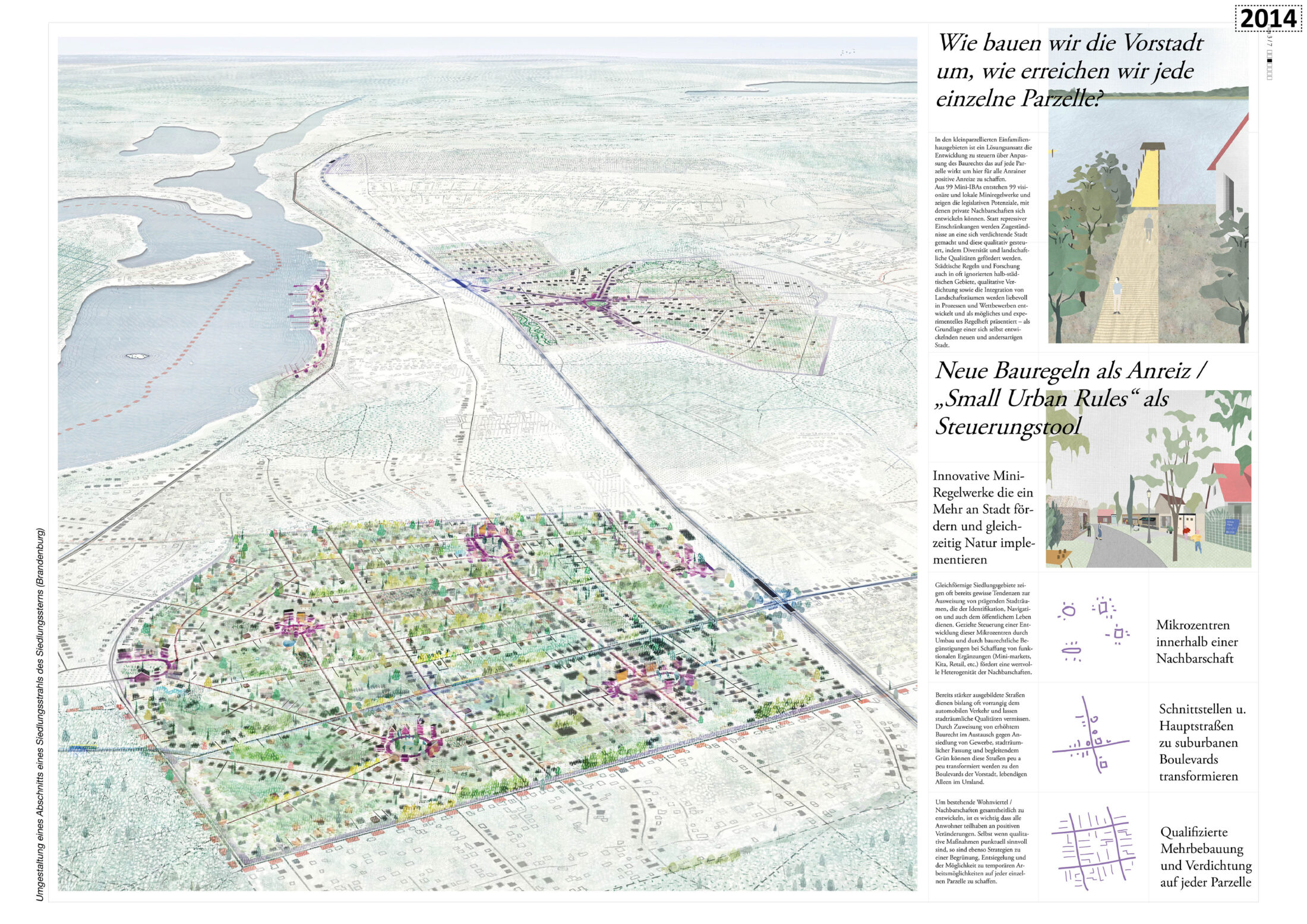 sub-area 2 – Schmöckwitzer Werder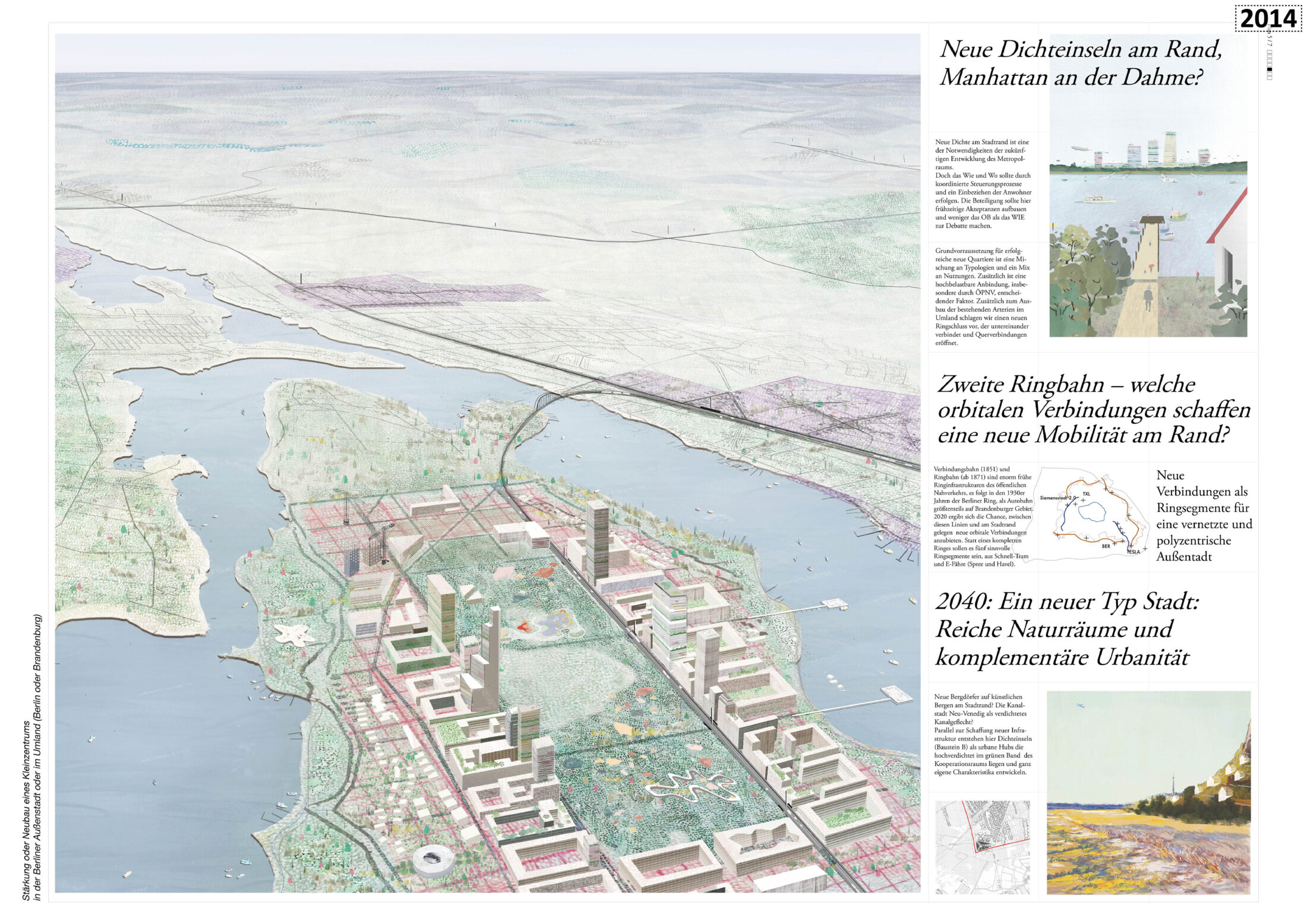 sub-area 3 – Berlin-Brandenburg Transition area
Entrant's description
Urban Arcadia – Berlin 2020/2070
Special Zone: The Border as a Place of Cooperation
Berlin is a special city, and this applies to the areas within and beyond the settlement areas. In particular after the increasing densification of the inner areas of Berlin, the outer city and suburban areas should become a focal point for urban planning efforts. Because Berlin is growing rapidly here as well and doing so almost unnoticed. Only those who view and understand the border area between Berlin and Brandenburg as an independent space will discover its enormous and hidden potential and recognise opportunities for its qualified and innovative growth.
Weiterlesen